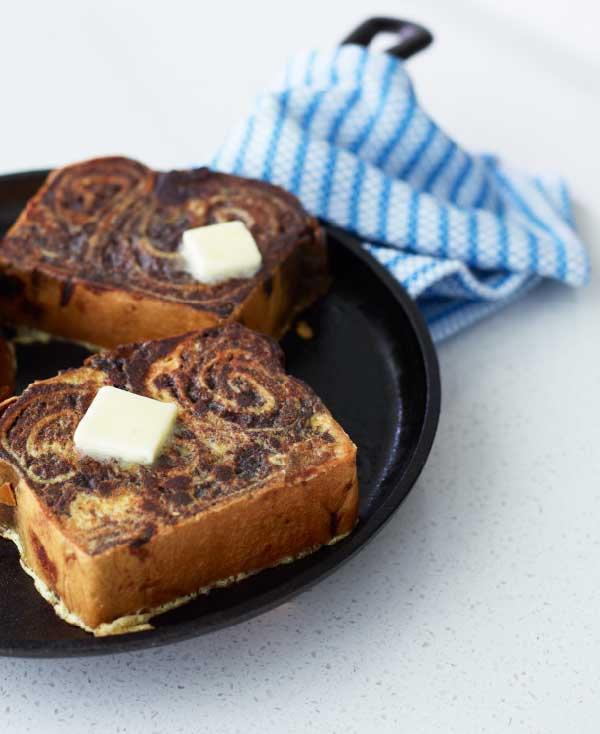 What a way to start your day! This recipe was created by one of our bakers on Christmas Morning several years ago. It was modified from a brooch French toast recipe and is probably one of the most requested recipes we have.
4 Large Eggs (Slightly Beaten)
3/4 Cup of Milk
1 Tablespoon Brown Sugar
1/2 teaspoon Vanilla
4 Slices of Strawberry Hill Cokolada (Chocolate) Povitica
In a large bowl, beat eggs
Add the milk, brown sugar and vanilla & mix to combine
Soak Povitica slices in the egg mixture until saturated
Heat a lightly buttered griddle or frying pan over medium heat.
Brown slices on both sides.
Notes: Any povitica will work, we have had great results with English Walnut Povitica too. Serve with powdered sugar, syrup, or a dollop of whip cream.